I've recently done a couple of illustrations for another Russian magazine - Mamas&Papas parents and childrens mag. This first one is of various places of interest for little un's in Berlin. The Russian text and design really enhance the illustration. I'm quite pleased with the bear - he looks very friendly.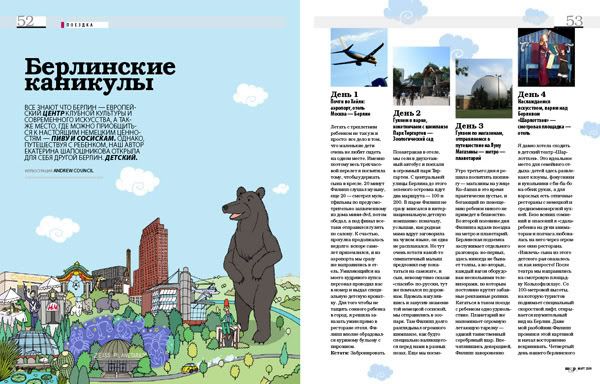 The second one I have done is of an arctic landscape with lots of people and creatures that can be found in that part of the world. I'm really pleased with this one - has a kind of Tin Tin feel to it.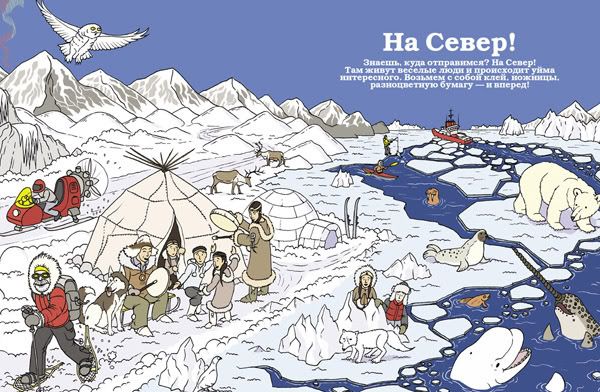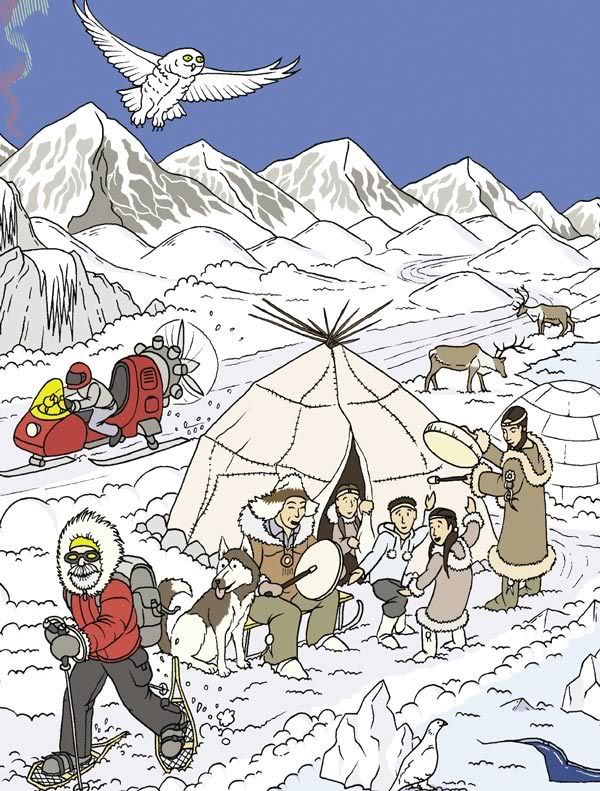 The explorer dude with the beard looks alot like my mate Rich!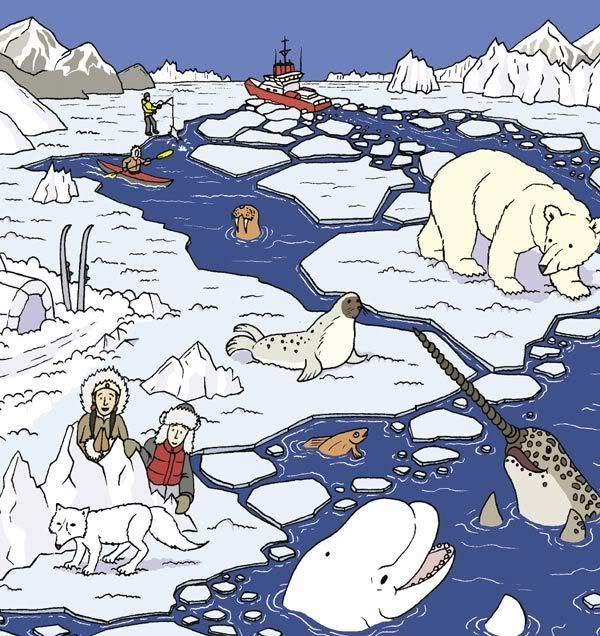 I like how the Beluga Whale and the Narwhal have come to the surface to have a chat!