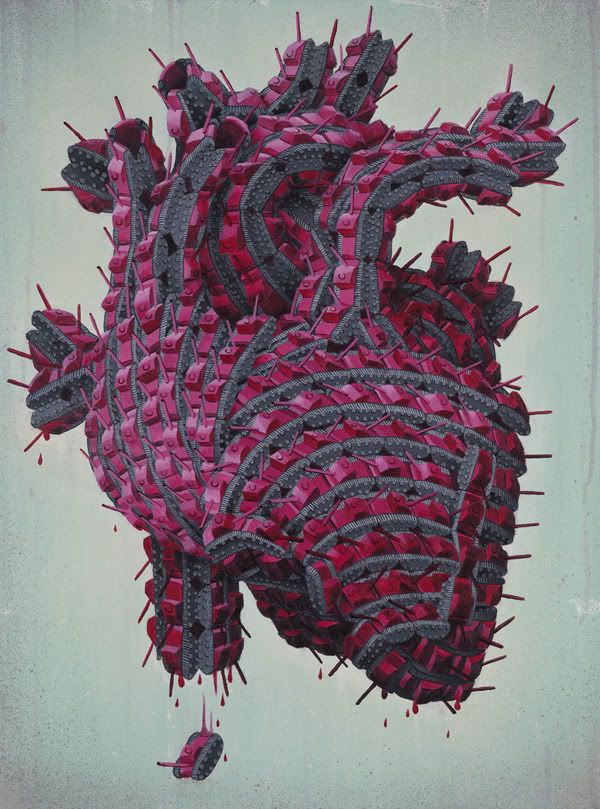 It's been a while since my last blog post as I have been busy preparing a new collection of paintings for my first show of significant size in the States! For further information please contact my friend and director of the gallery Richard Scarry at rscarry@gmail.com
COREY HELFORD GALLERY PROUDLY PRESENTS
UK STREET ARTIST & ILLUSTRATOR
ANDY COUNCIL
"PARALLEL EVOLUTIONS"
OPENING RECEPTION: SATURDAY, NOVEMBER 13TH
Andy Council will debut ten new works for his first exhibition with Corey Helford Gallery, entitled "Parallel Evolutions". Based on his fascination with urban myths, beasts, dinosaurs and more, Council's vibrant and playful imagery will delightfully dominate the loft space. Council adds, "Mankind's creations often mirror those of natures. In my work manmade machines and cities are exaggerated and evolved further still into fantastical creatures and organic forms. This
latest body of work has natural forms made up of common place human creations of the modern world that are often destructive to ourselves and the planet."
Advance online previews are available upon request at jch@coreyhelfordgallery.com
Best, Jan Corey Helford
COREYHELFORDGALLERY.COM
8522 Washington Boulevard
Culver City, CA 90232
310.287.2340