I took part in
Upfest
this weekend. There were alot of Street Artists there from around the world doing all sorts of painting for the charity event. It was good to meet lots of people and fun to paint, but was also quite hard work.
On Saturday before the main event I came along and did this window drawing in an old Saab that was painted by lots of artists and then going to be auctioned off.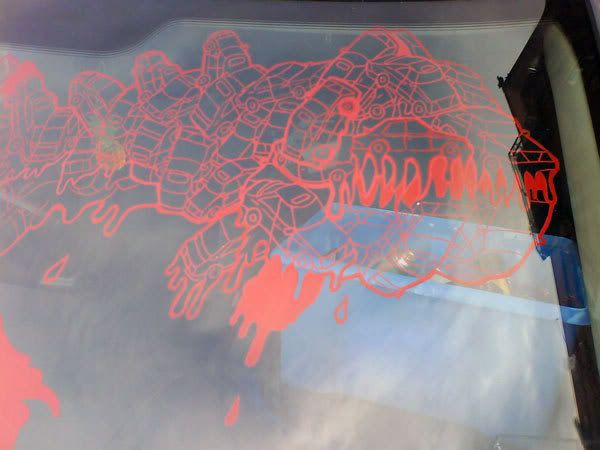 The photo didn't come out that well of it due to reflections and crap camera, but it is the head part of 'Saabasaurus'. The monster is loosely based on Giganotosaurus and is made up of Saab 900's. It was difficult drawing on the inside of the window as at an angle. At one point I had to contort myself and draw up through the steering wheel!
Here's the original pencil drawing I was working from and a close up.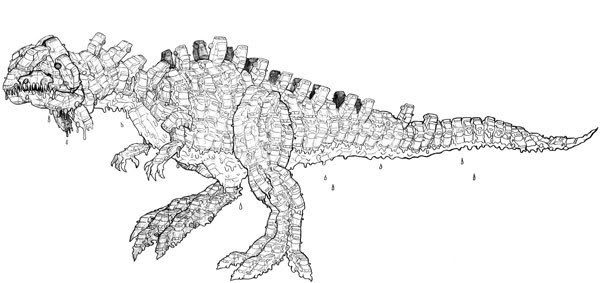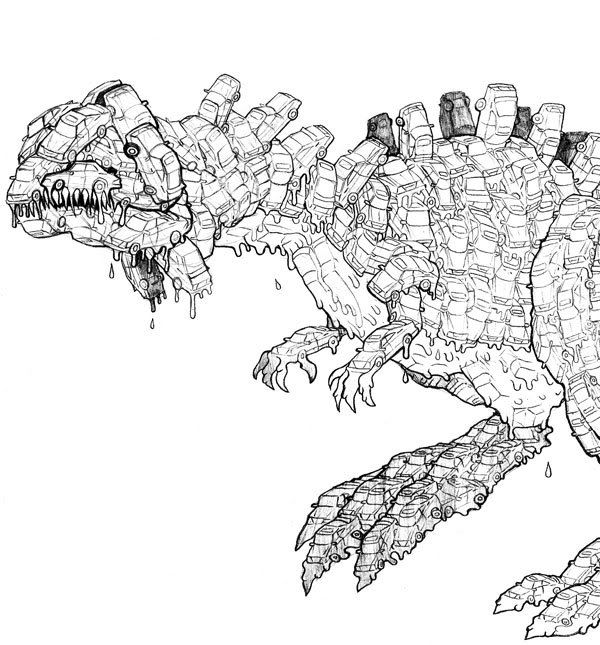 For the main event on Sunday I brought along a tonne of paint and paint 'Graffaceratops', similar to the 'Bristolgraffasaurus' I had exhibited there.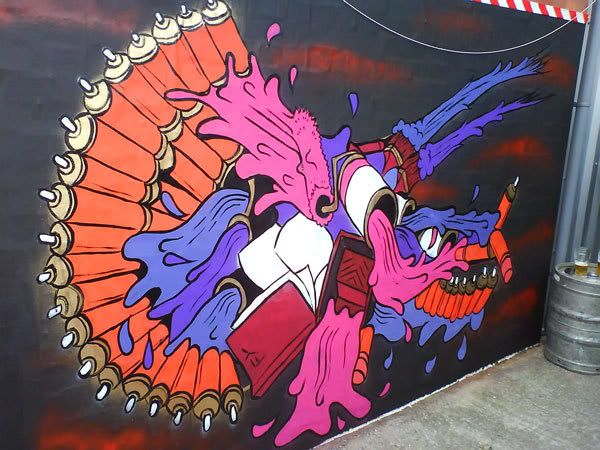 This was very tricky to paint as it was on the main thoroughfare from the bar to the large event area. I kept on having to move out of peoples way and contorting myself again. I managed to maintain a Zen-like composure and complete the piece in the end. I was most pleased with the colours used more than anything else.
Despite the difficulty in working I had a good time and it was great to chat to lots of people there and have a few jars afterwards!