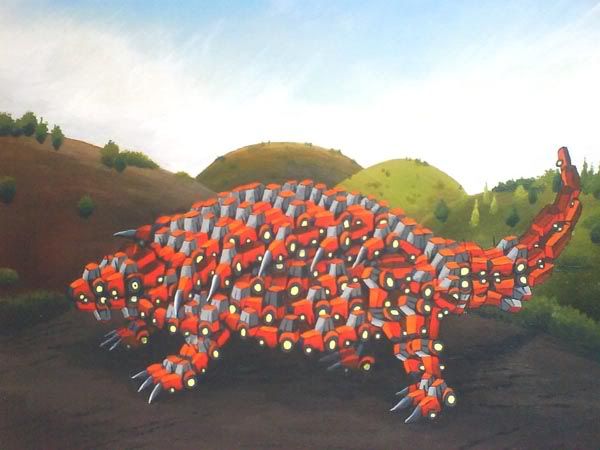 I will have some work in the
12 Days Of Xmas
group show in Bristol which opens on 12th December.
I have Giclee prints and very ltd edition screen prints available there along with the rarity that is an Andy Council original canvas - you don't get many of them to the pound. The canvas is 'Edmontractoria', a dinosaur made up of tractors (see pic above).
12 DAYS OF XMAS
Last year was the first 12 Days of Xmas exhibition, it was held in Bristol's former Bridewell Police Station, and was hugely successful, attracting over 4,000 visitors over the 12 days.
This year they've taken over an old motorcycle showroom in the heart of Bristol's Stokes Croft and once again will mixing up art from some street arts leading lights with exciting up and coming artists.
Featuring 70 of the world's most loved & loathed contemporary urban / street / graffiti artists...
Venue: 15 -19 Stokes Croft, Bristol, BS1 3PY
Opening night: Friday 12th December - 7pm-10pm
Then open: Everyday from Saturday 13th December - 12pm-7pm