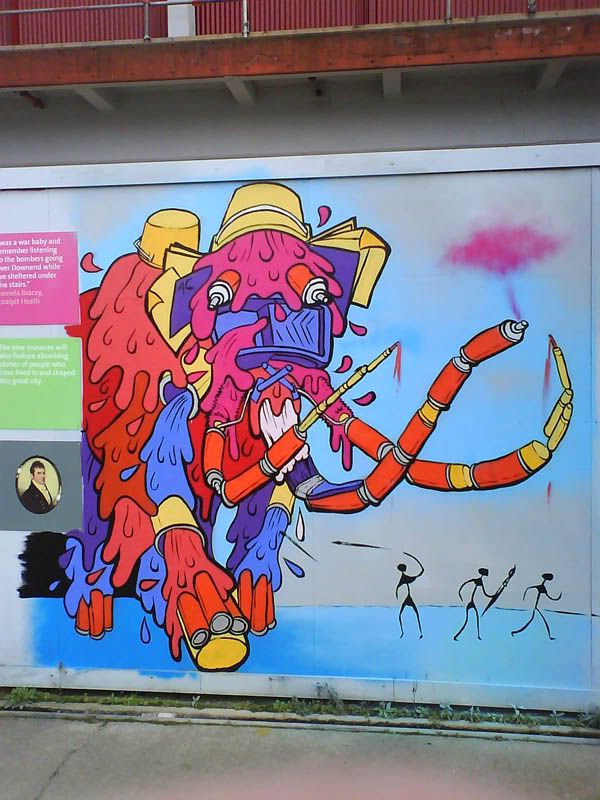 Painted as part of huge production at the new museum of Bristol to mark the launch of the book
Children Of The Can
- 25 years of Bristol Graffiti. I was asked to start the timeline with a cave painting inspired piece. The stick cave painting figures are having second thoughts about attacking the huge Painty Mammoth with their paint brush spears!
Was quite a fun piece to do as I have been wanting to evolve from Dinosaurs to giant prehistoric mammals for a while.
Wasn't sure what colours would be available, so turned out very bright. Think if to do it again would go for lots of shdes of red and orange and more spray outlines than brush. It was very cold so didn't want to experiment too much!
Very big thankyou to Felix for inviting me to paint and shout outs to all the Bristol and West Country Writers/Artists who took part in this epic jam.
Here's my line drawing I was working from which shows the whole of the beast!