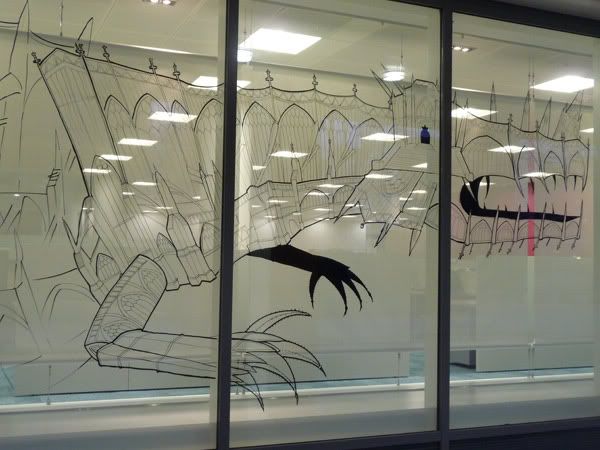 The day after the opening night of the RWA show I headed down to the offices of Beachcroft for a spot of window drawing. I was still feeling pretty drained from the night before, but managed to get the head and arms of this beastie up. The offices are right near to Saint Mary Redcliffe, so decided to do a dinosaur based on it's sky rocket Gothic architecture.
Here's the original drawing I did for it and a couple of close ups...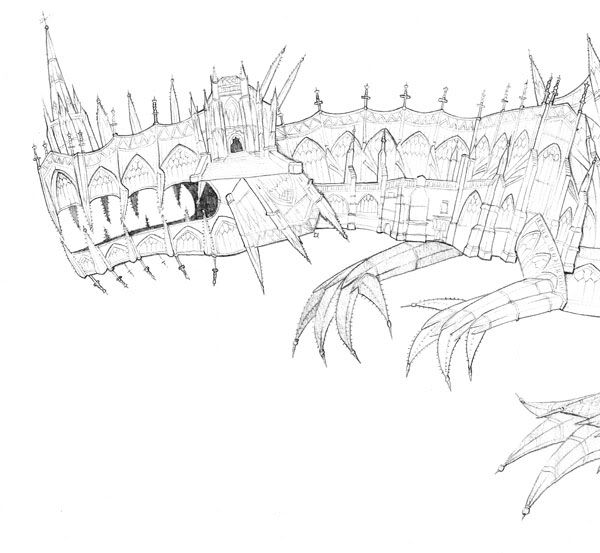 I'm particularly pleased with the tail section which is made out of the spire.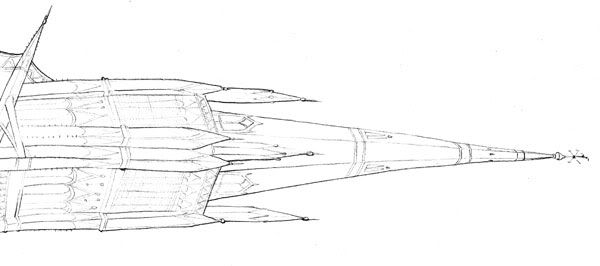 It's a shame that I didn't have enough time to draw the back section on the windows. It was starting to get to me a bit being in there pretty much on my own for 6 hours or so with only the sound of air conditioning for company!