My friends at
7 Inch Cinema
in Birmingham asked me to produce an illustration for the childrens film part of the Flatpack Festival. They wanted a Jules Verne, Chitty Chitty Bang Bang, Steam Punk type of flying film projection thingy and this is what I came up with...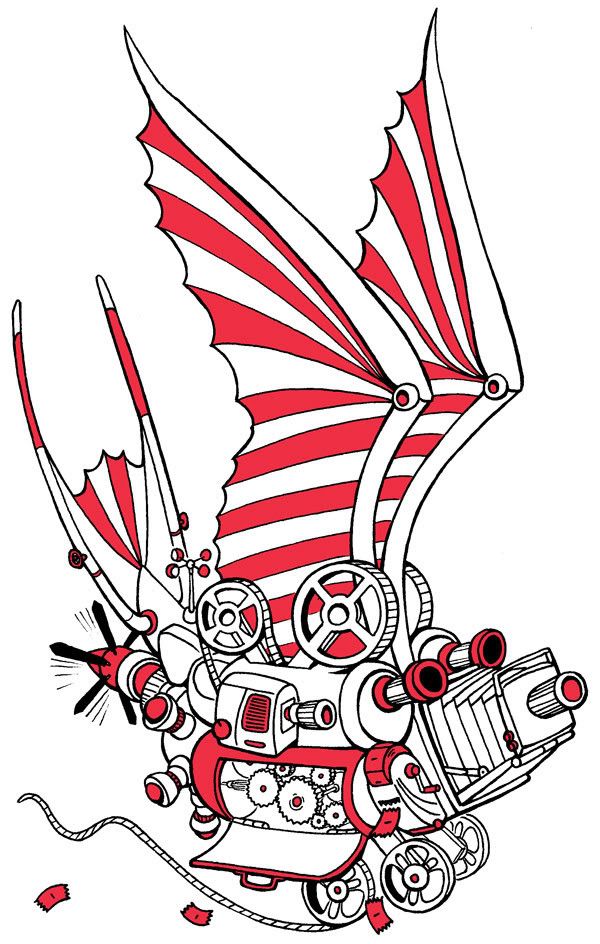 I based it on a sort of Swallow shape which then gave me the idea to do my recent Gunship Swallow painting.
Here's a couple of alternate designs I did before coming up with the final which I think are pretty cool also.