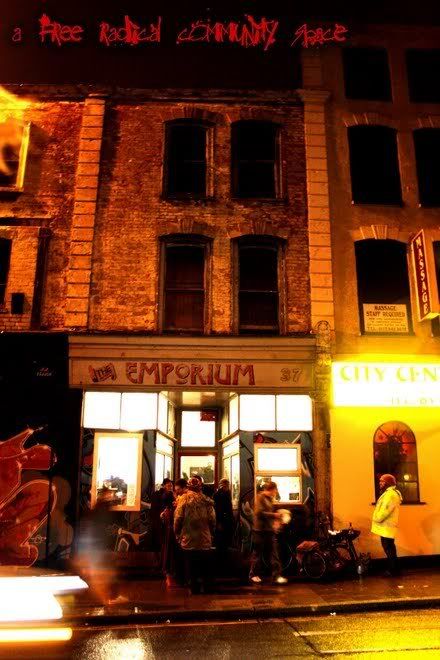 Due to working alot recently I have only just had a chance to write about this art show that I am part of in Bristol right now. There is only one day left now!
Emporium @ the Emporium
14th – 19th of September 2009
Doors open 12-7pm daily
37 Stokes Croft, Bristol, BS1 3PY
FREE
Here's what it's all about...
It's a year since the Emporium collective opened and began running this reclaimed space. Having sat derelict for over 25 years it is now a not-for-profit community gallery.
To celebrate this and as part of Bristol Co-Mutiny, the instigators are now putting on their own show, alongside guest artists, including: Andy Council, Tim Floyd, Reginald Falcon, Studio Amour, Sam Marsh, Lulu, Wendy Wainwright, Gary Powell, Mike Powell, Lucy Cavendish, Sven Zimviction, Rowdy, Tom Groves and Billy Macrae.
People for Places – the squat estate agency – have also promised a team of super-friendly housing advisors whose installation will display just some of their extensive Bristolian portfolio of empty buildings.
Expect a multi-medium show, with paint, sculpture, video, photography and print.
More info and pics are on the
Emporium blog
.