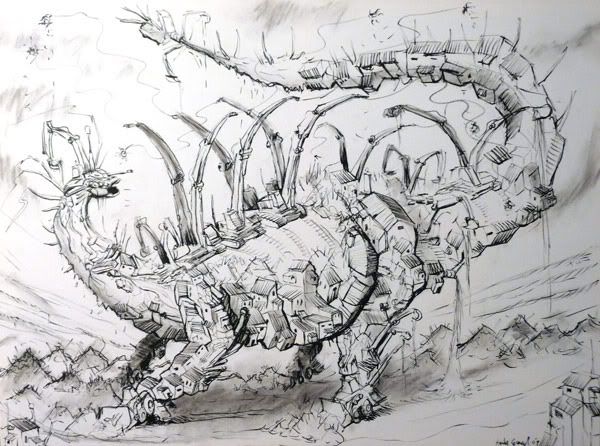 This is the piece I did live at the
Weapon Of Choice
Magazine launch party on Friday. Wobbly, sketchy style and wonky photo......I was very very drunk!!!!! I like the piece though mind, little tanks, cars and diggers amongst the junk. It was good to use a bit of charcoal as well as just paint markers like I would normally.
The magazine is available as a hard copy around Bristol, but can also be
downloaded
.
There are more pics of the night up on
Lokey's Blog
. Some of the pics might be of me looking in a bad way....laying off the booze for a bit.