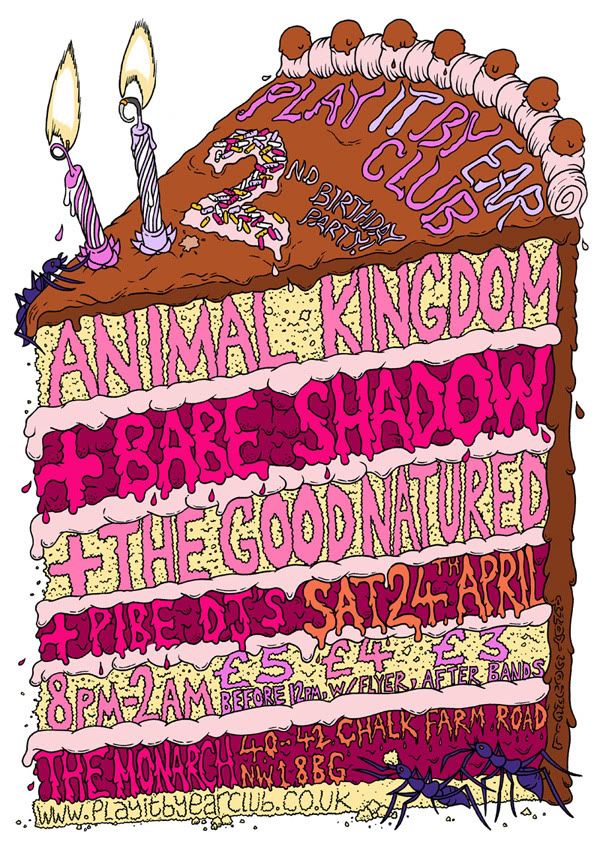 This is my poster design for Play It By Ear club's 2nd birthday and possibly my last poster for them (maybe).
Similar in style to the Fab lolly poster I have done before and features some of the same ants again.
I think this one is back on form with the posters, I wasn't feeling the last couple I did much. I like cakes and think I might explore this theme further...Research trips to my local bakery ahoy!