My latest Dino beastie 'Triscudatops' links together quite a few events and places around the globe. Due to my slack blog keeping, most of the events have been and gone...
First off, I drew him up to do a version of at the Terror club night in Edinburgh.
I thought a dinosaur made up of Scud missile launchers and that kind of thing would suit a terror theme. This drawing is also going to be made into a Ltd Ed print - more news on that soon.
I set off to Edinburgh end of March to do the live drawing. It was a good night with decent tunes, breakdancers other talented artists and sound people to hang out with. Working on the board with me was Edinburgh artist Mech, who came up with this wicked Gorilla battling my dino.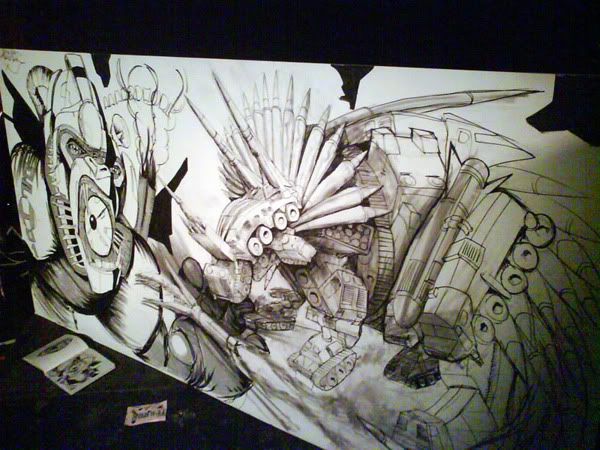 I downed a few Red Stripes that night and thought I would keep it quite a loose piece and used a bit of charcoal along with paint pens. It looks like alot of it came off later when it went on display in an exhibition! Must fix with hairspray next time...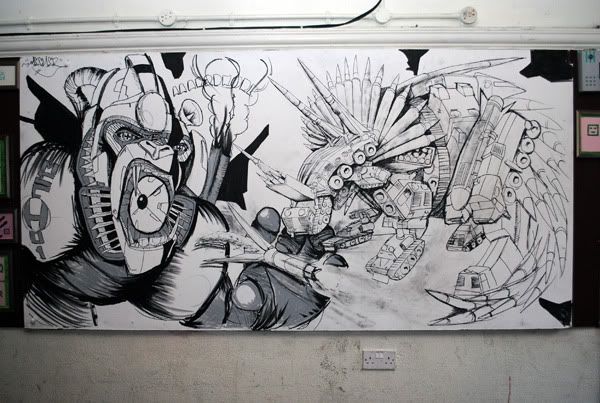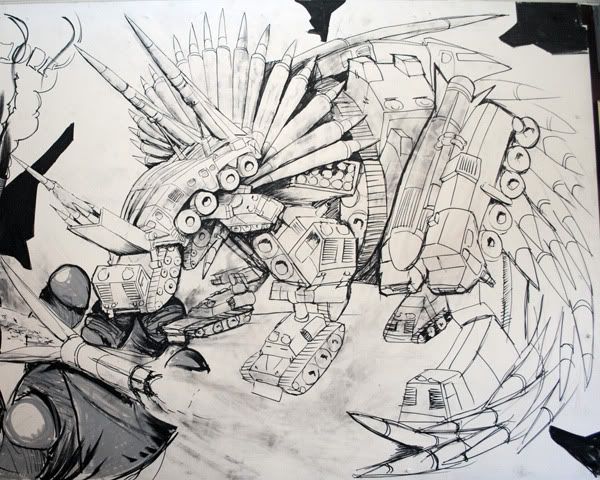 I enjoyed being up in Scotland, eating Vege Haggis and drinking Irn Bru. I'm looking forward to returning to that part of the world when I take part in Secret Wars in Glasgow end of April.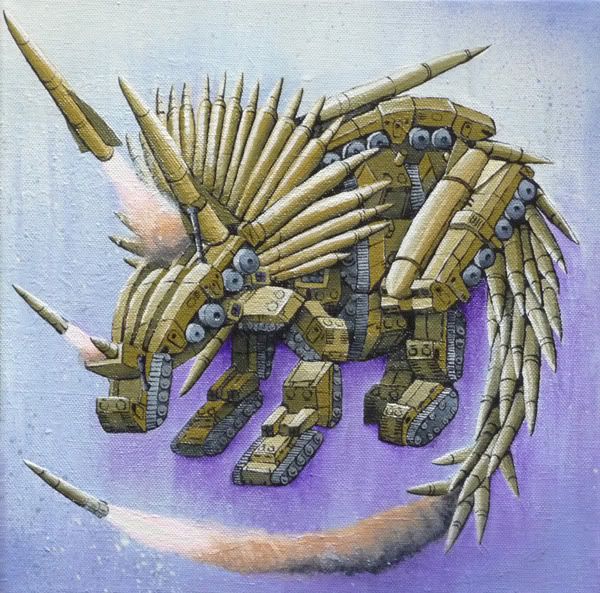 I have also produced a canvas painting of Triscudatops for a group show at Thinkspace Gallery, LA. The exhibition is to celebrate the launch of the book
Hunt & Gather
in which my work features.
The Hunt and Gather group exhibition opened on April 9th.It features original artworks from a great selection of artists featured in Hunt and Gather. There are new works from artists Chelsea Lewyta, Jshea9, El Gato Chimney, Madsteez, Emilio Subira, Carrie Ann Baade, Plastic God, Dave Pressler, Victor Castillo, Andy Council, Tessar Lo, Elizabeth Mcgrath, Scott C., Tiffany Liu, Mr. Gauky, Charles Wish, Tina Imel, Deseo One, Aaron Kraten and Scott Radke.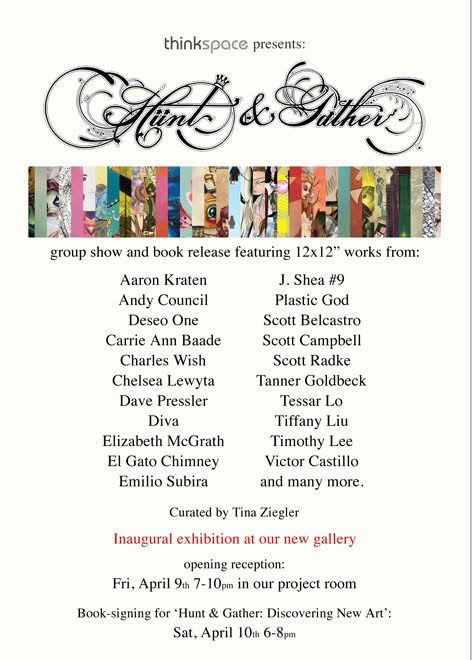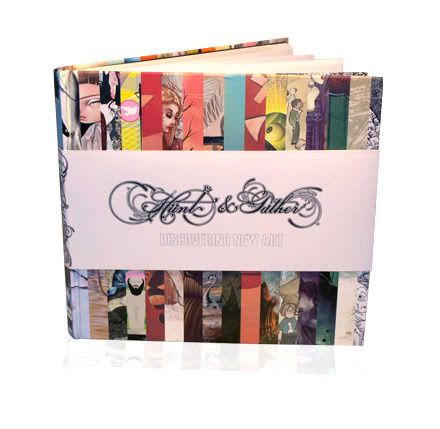 It's great to have the book at last. It has been on the cards now for a few years. It was a shame that I lunched out the London launch of it a few weeks ago. Ah well.