My partner Liz's production company
Drastic Productions
is working on an exciting new project - Dare Devil Divas! Here's a bit of info on the project - more is on the Drastic Productions blog (link above).
Dare Devil Divas is Drastic Production's fabulously frivolous explosive new project! We are producing a fantastic show in Novemeber featuring dazzling daredevil feats of female prowess. We will be working with a group of women participants (up to 15) over 6 weeks who will learn about vaudeville, cabaret, physical theatre, burlesque & aerial performance. We have invited a team of top professionals to run specific masterclasses and to perform at the event.
Liz asked me to produce a poster/flyer design for the show that had a kind of Stunt or movie poster feel to it and features some of the performers and what they will be doing in the show. Here it is!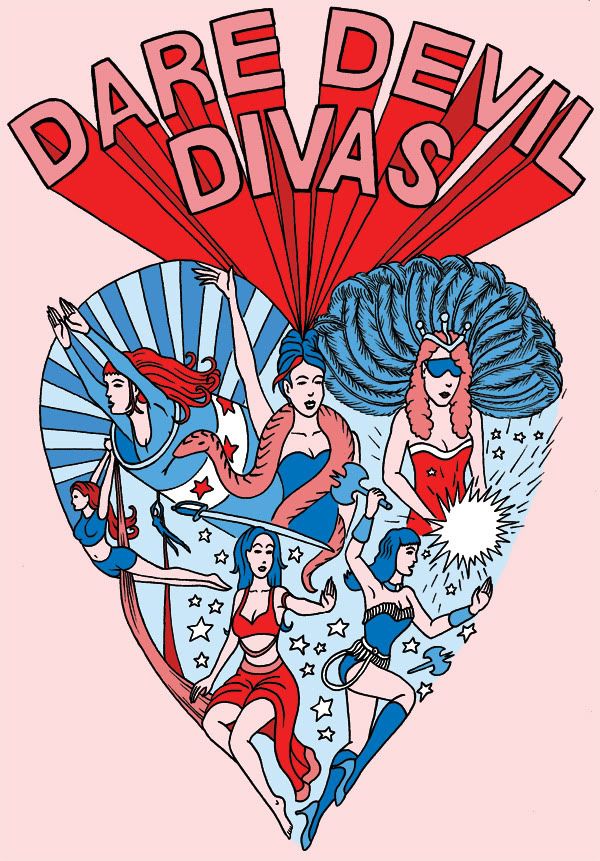 Drastic Productions is also on Twitter,
here
!