A couple of weeks back I went along to do a spot of live drawing at the
Weapon Of Choice
show in the
Howies
store in Bristol. It's a nice big exhibition space there and loads of the old live drawings from the previous WOC club nights were up there. They all looked really good up together, the black and white colour scheme of them making a really cohesive show.
I finally managed to finish off the canvas I started painting at the WOC gig featuring the Furious Five a while back. I'm glad I did as I don't like leaving things unfinished and it turned out alright.
I then had some time left and there was a space to fill on the main wall, so came up with a kind of Bristol Triceratops head on the spot. See if you can spot it!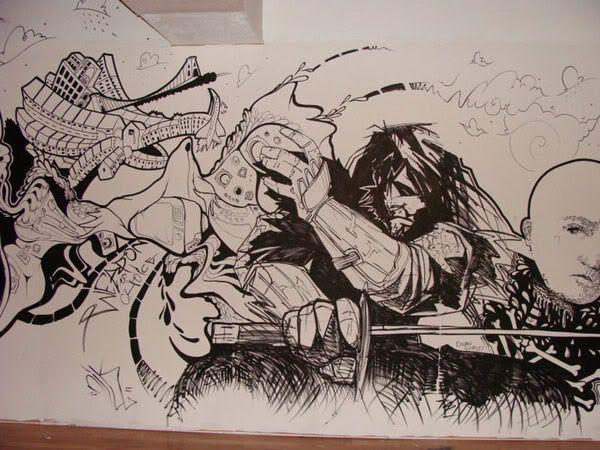 'Big Ups' to all who painted that night and the WOC boys. Cheers to Sylvia Meller for the pics.