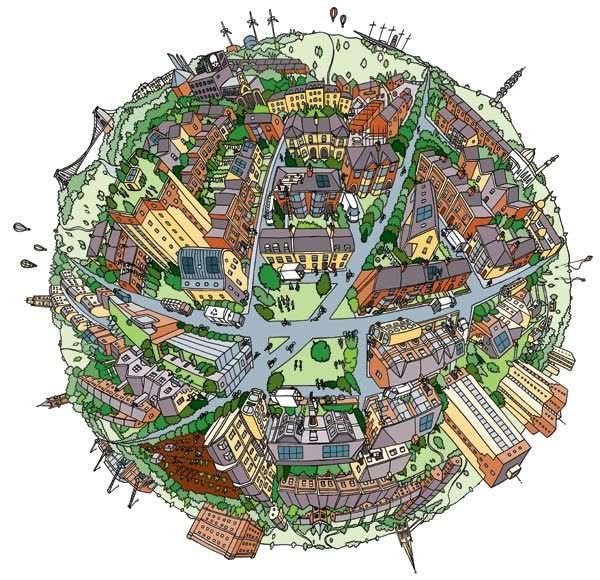 This is Planet Bristol, my illustration for the Bristol Green Doors event. It's a kind of a more complicated version of the Green Globe illustration I did last year. The event is about domestic green refurbishment throughout all areas of the city, so the illustration features lots of Bristol type houses and landmarks, installation of solar panels, insulation etc and people getting together and communicating. More information on Bristol Green Doors
here
.
The piece was as you can imagine very complicated to do and a bit of a headache. Needless to say there was lots of swearing in its creation. I started off by sketching out the various different types of housing around Bristol based around reference pics that Stu from the project sent me.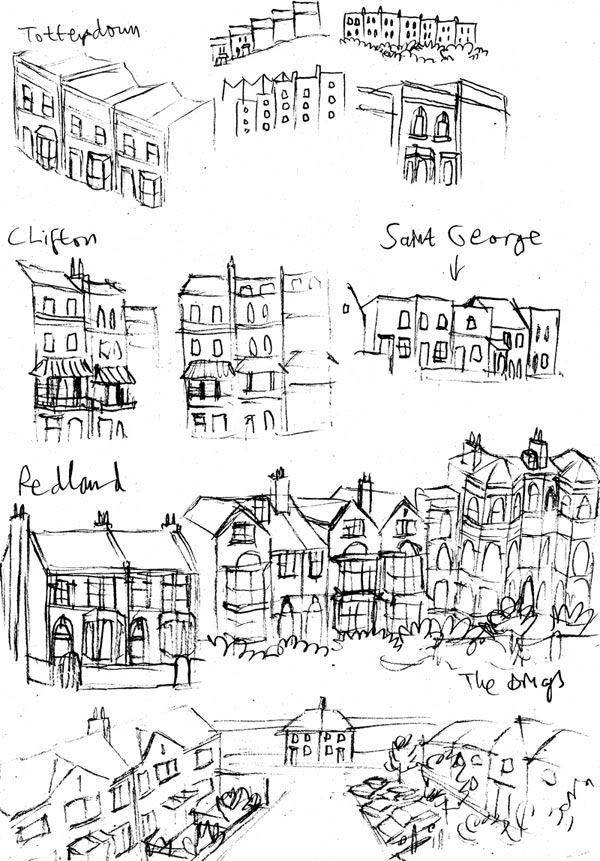 Then it was a case of placing all these buildings into a globe along with parks and landmarks roughly positioned to be in where they would be in North, East, South and West Bristol. I did this by tracing off a globe shape with perspective lines A2 size on my lightbox. I then worked over the top of this putting in key points and roads. This took several attempts and quite a bit of guess work. this first rough looked more like the Death Star.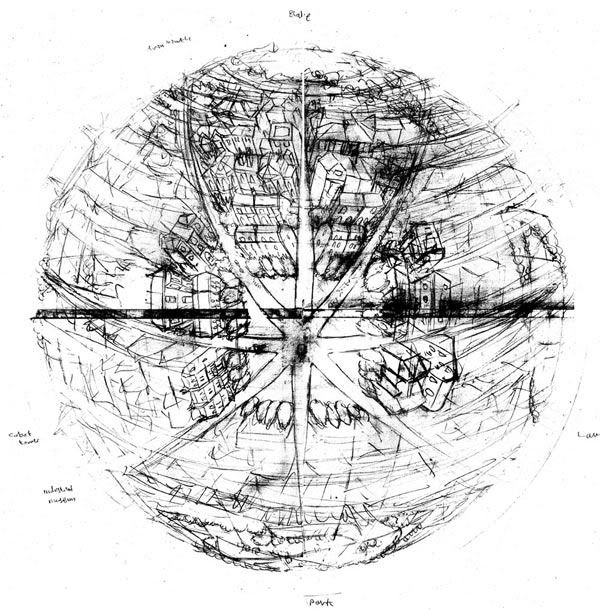 I had to scrap bits and start again, eventually came up with this rough which I then went on to add more detail with in pen and colour up using the limited colour scheme that I was given to work with.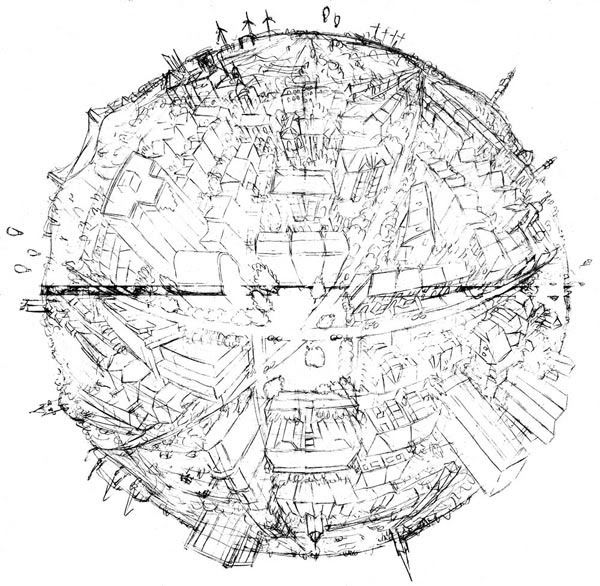 All in all, its a bit of a beast! There should be Ltd edition prints available to buy of it soon. A bigger version of it where the details of it can be seen better is on
my Flickr
.