This week I have been working with a group of young women at the
Meriton
in Bristol to produce a mural to go outside the centre.
The Meriton is a specialist school based in Bristol focused on providing education, support, mentoring and advice to teenage girls and young parents. Working with pregnant girls and young mothers both pre and post 16 in the Bristol, Bath and the South West region the Meriton's aim is to protect the welfare of all children, including unborn children and vulnerable young adults.
I went in and worked with the group to come up with one of my 'Lots Of Stuff' designs to represent the school. We took photos, brainstormed, made lists and drew sketches. I then went away and looked through all the ideas and information and came up with this Butterfly design.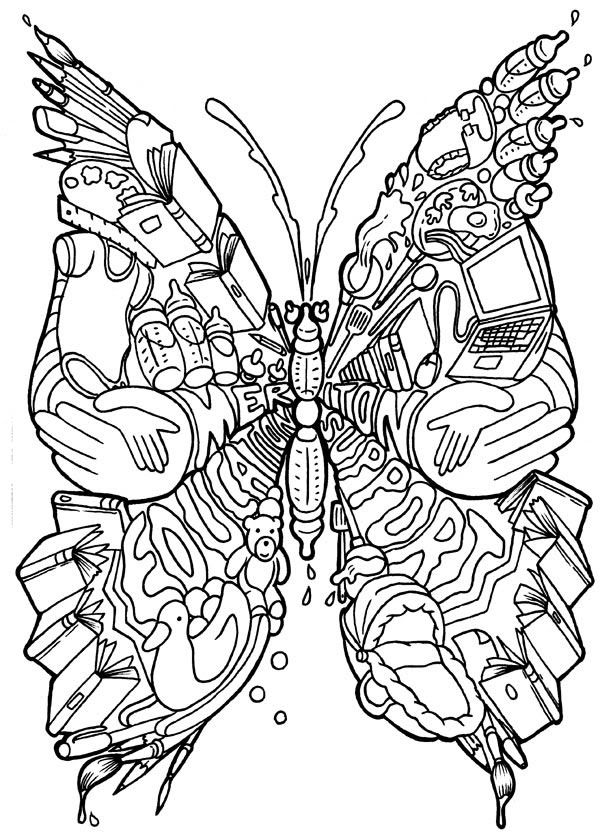 I returned with a bag full of spraypaint and had the group help me paint the piece. Everyone worked hard and here's the final painted piece which we are very happy with!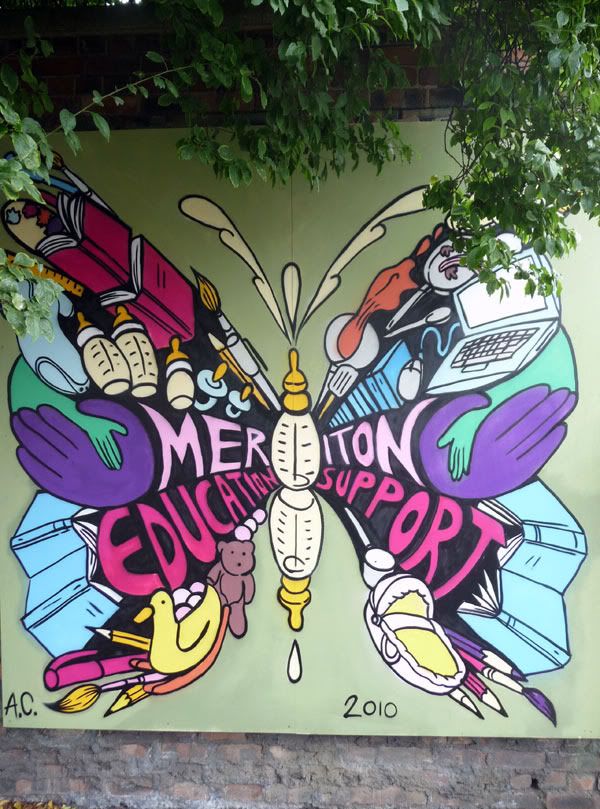 It's a shame the trees in the way, can't see the top bits. If I had time I would go back with a saw and get a better pic.