On tuesday I went along to the Grain Barge (boat restaurant/bar) in Bristol for a spot of window drawing. I didn't have time to get a full drawing made up to work from for this but had decided to do a sea-serpent type creature made up of boats and buildings of the surrounding area.
I had read an article on the excellent Cryptomundo blog a while ago about how sea-seperents are likely to be discovered!
Three new large marine mammals, so-called sea-serpents, are extremely likely to be discovered according to researchers.
A team of scientists conclude that three new unusual species might await discovery, all of which may belong to the group of marine mammals known as pinnipeds. The best known pinnipeds are seals, sea lions and walruses!
Amazing! Giant long necked seal type creatures could be out there! Check the
article and pics
- wouldn't want to mess with these seals.
Anyhow, here's some pics of the triptych like window drawing I did. Turned out quite well from drawing from a few photo's I took and looking out of the windows.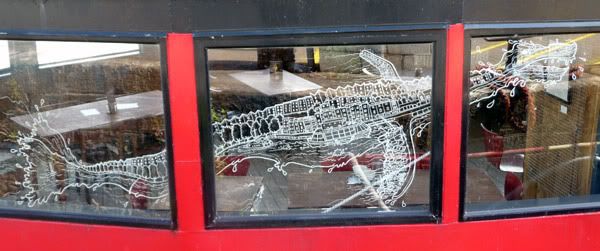 Full view.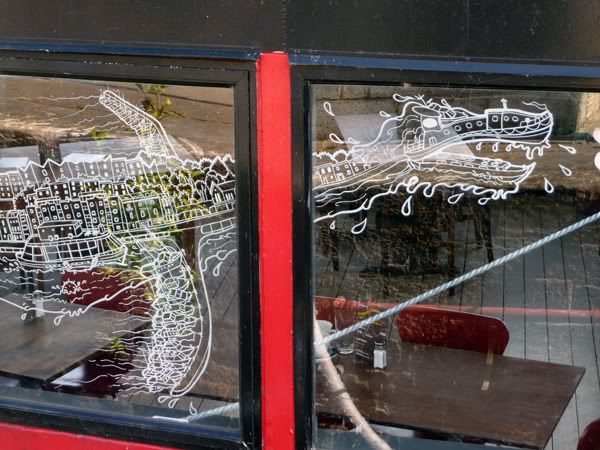 Close up of head section. Head made out of boats, water for under the neck and belly.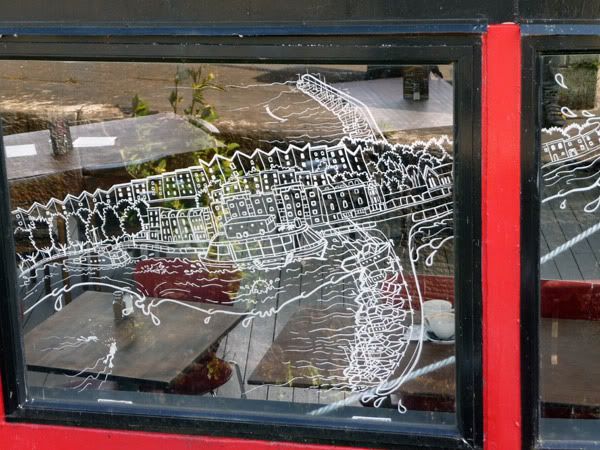 Close up of back section. The grain barge is in there along with houses of Hotwells/Clifton Wood and Marina for flippers.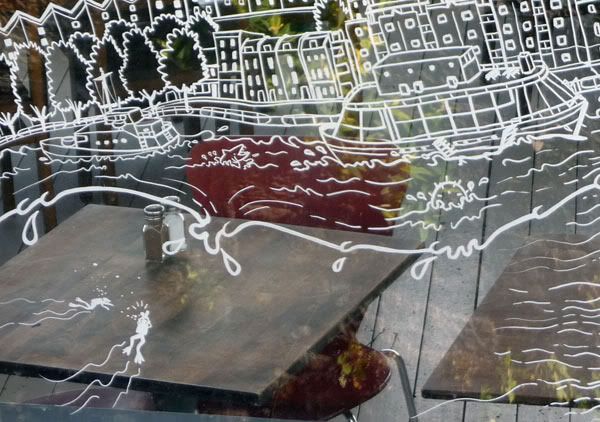 Close up showing Grain Barge, a Sea Mine and two divers for scale!
I had great day drawing in the sun and a really nice dinner there. Thanks loads to ace illustrator Dave Bain for hooking me up with this.