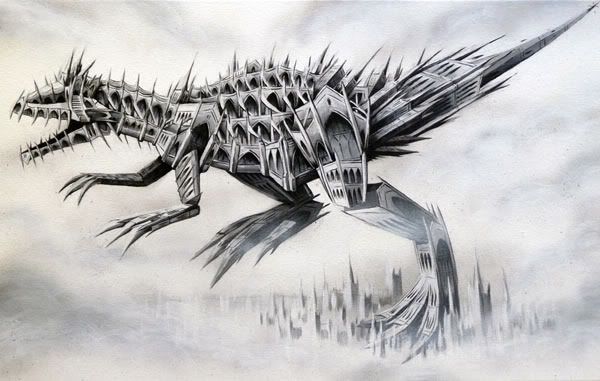 This is my latest painting - 'Tyrannogothus'. It is a Theropod type dinosaur that is a development from the Gothicasaurus drawing and window drawing that I did a few months back. I used Charcoal, Acrylic and Spraypaint to create this beastie. I can't remember off hand how big the canvas is - it's over a metre wide I think. I think it worked out well for me just using black, white, grey and silver. It's a hint to Gothic music and relates back to work I did many years ago at college based around Bath Abbey.
Here's a close up of the head...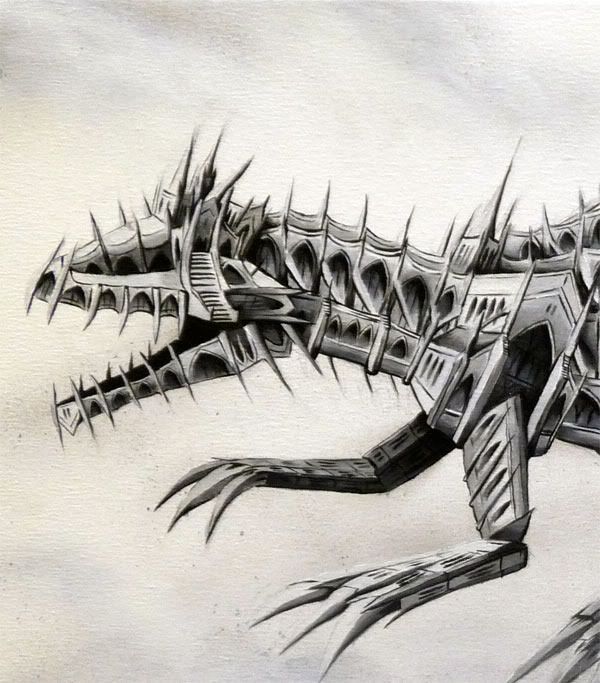 The tail...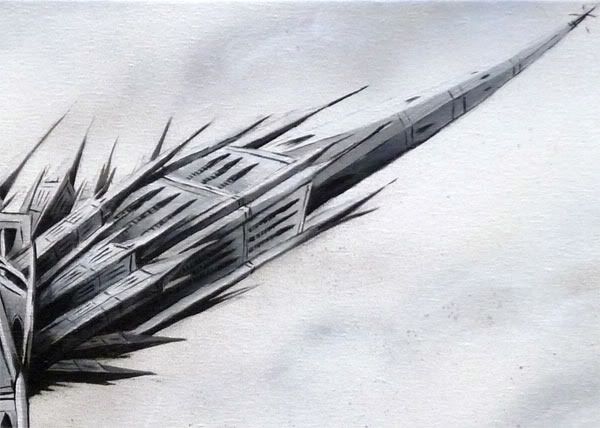 And the foot with the towers and clouds around it...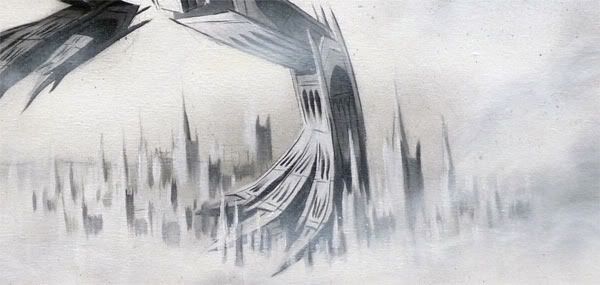 The painting will go on display along with a few other pieces of mine at the View Art Gallery, Hotwells, Bristol as part of Upfest on Saturday 6th June 2009.