Here's some more pics from the skate park Graffiti project me and my mate did with young people in Horfield, Bristol UK.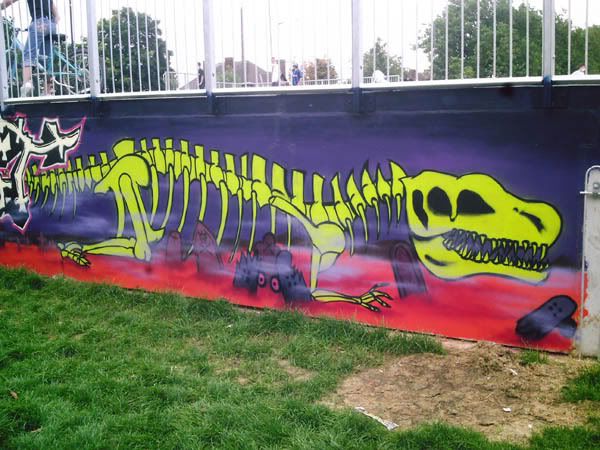 Thought I would go for a dino skeleton this time. We were going for a kind of Horror movie, Nightmare Before Christmas vibe. It's set in a kind of Graveyard with Tomb Stones and broken skate decks.
Here's the piece with my mates 'The Graveyard Shift' piece.

Also did these Rollerblading Crows with the kids, sticking with the spooky theme. They proved quite popular. There are lots of Crows round this way on the common.
All in all the project went really well and there are some really artistically talented young people who skate there.