Last Sunday (17th August) I was at the
Brick Lane Gallery
London where I did one of my window drawings. It was part of their Free For Wall Street Art exhibition which I was part of.
The dinosaur I drew was made up of Spraypaint and other tools of the trade of a Street Artist. It was based on the plant eating
Parasaurolophus
.
Here's the drawing I was working from and me doing the window drawing. Will see if I can find some better photos of the piece soon.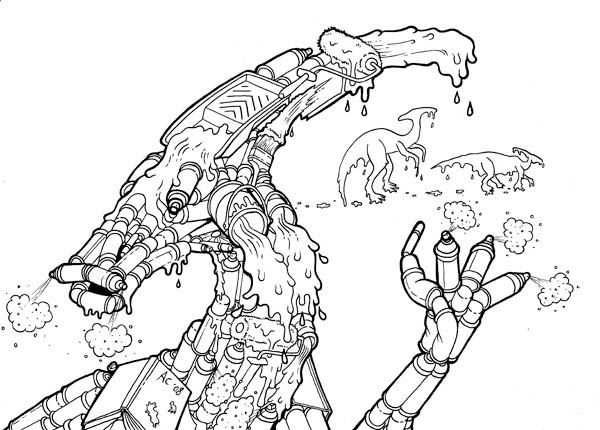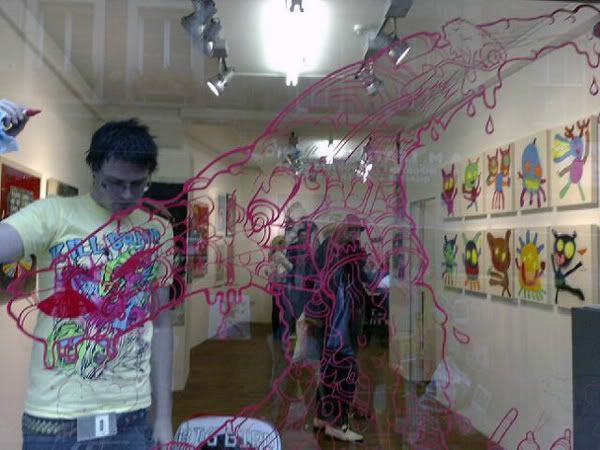 The day went well. It was very busy with the Sunday market going on too so lots of people passed by and stopped to look and take pics.