Here's a couple of examples of text work I did a while back for various clients. The lettering in each piece of work is made up of lots of objects that relate in someway to the text.
This one you may have seen already a while ago. I it did for the
Big Issue
for a feature on Consumerism and Corporatism. I think it works the best out of the bunch - bigger letters to put all the little objects in.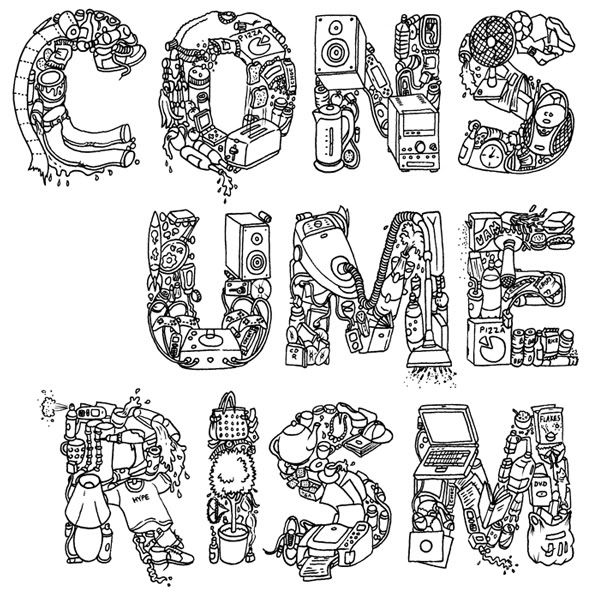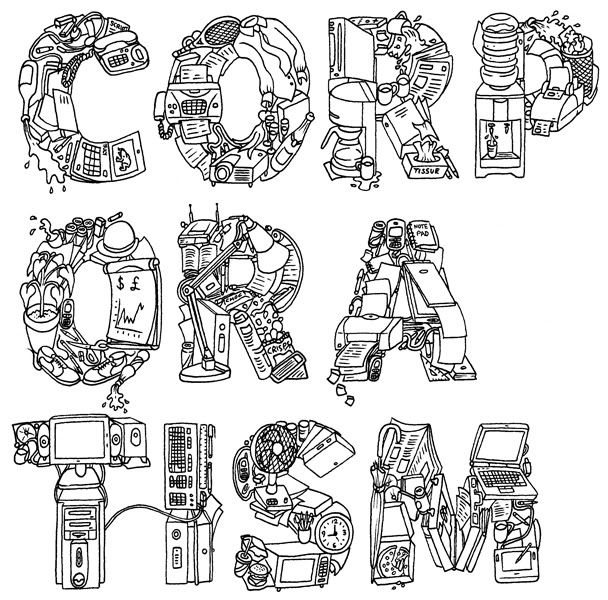 This a logo I did for my friend
Abi
who sells hand made, unique jewellery and accessories that have a vintage rock feel. The objects that make up the lettering are similar to the jewellery that she makes.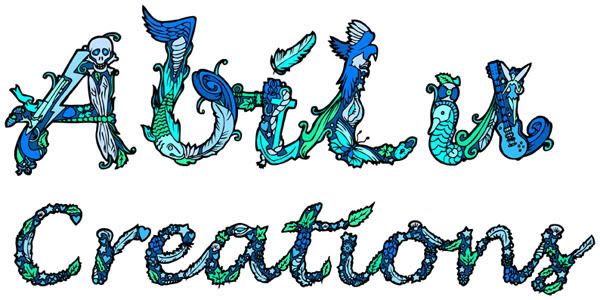 This final piece of work is a sketch that I did for a window drawing piece that was filmed as an intro sequence for a short film about
Graffiti
. The film featured the work of different Street Artists including Sick Boy and Inkie and was narrated by Goldie. I think the piece is OK, but to be honest with you I don't understand why they didn't get a proper Writer to do it. I still haven't seen the whole film - when it was on ITV I was in a caravan in Wales with no reception!