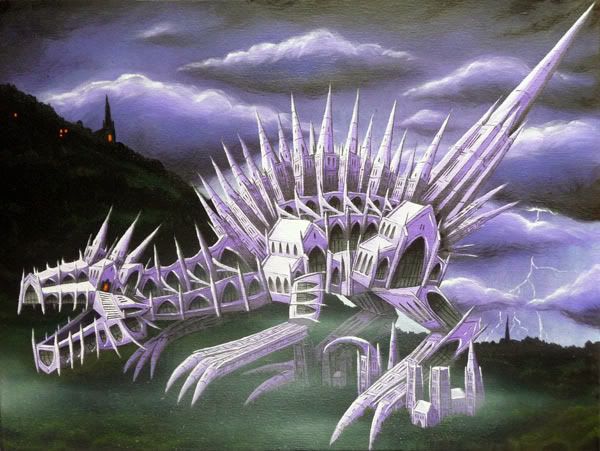 This is Gotharaptor - my latest Acrylic and Spraypaint on canvas piece and probably my last cathedral type dino for the time being. It evolved from my Tyrannogothus beast and is also a Theropod type dinosaur. It has claws more like a Raptor and is in a crouching, ready to pounce position. My first sketch had it looking alot like Tyrannogothus.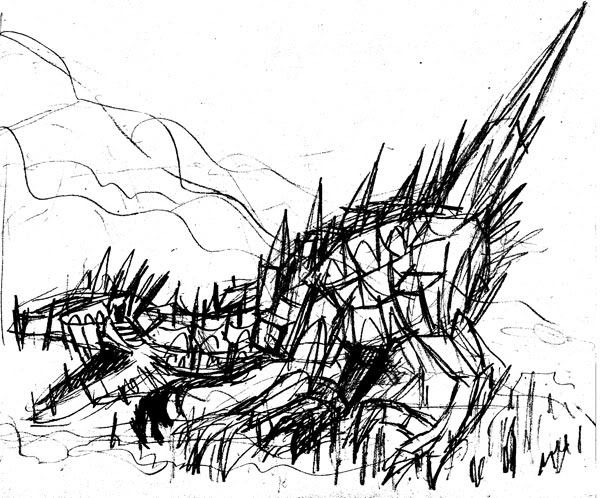 I decided to develop it further by adding a row of spikes in a kind of fin going along it's spine. In this way it looks alot more like a Spinosaurus as seen in Jurassic Park 3.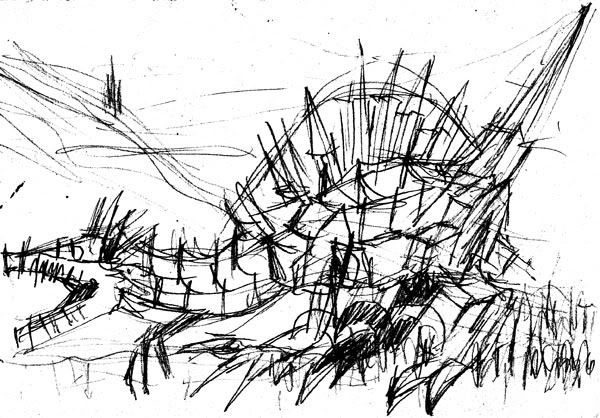 I thought I would go for a night time feel to this canvas - spooky and a bit like Hammer Horror or Scooby Doo even. It has a reakl feel of the British countryside to it and does make me think of stories of monsters and beasts on the moors.
Here's a few close ups...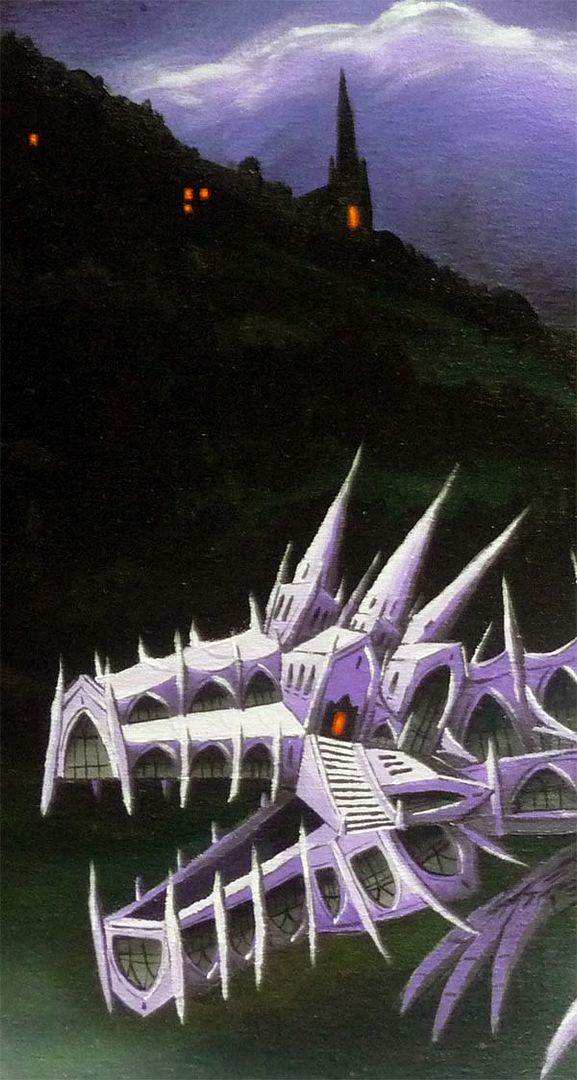 The head and dark hill behind with a tower and lights of a house. The dorrway for a eye has a light shining in it also.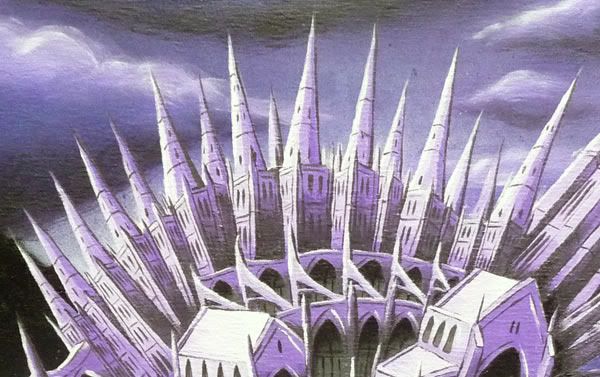 The spiky Gothic Cathedral tower back.
The back leg cloaked in mist and lightning in the sky behind.
I almost wish that I added a shocked policeman on a bike coming down a hill in the foregound!
The painting is due to go on display at the
Cerasoli Gallery
LA, USA as part of the Urban Myth group exhibition curated by Inkie which opens on Saturday July 11th.