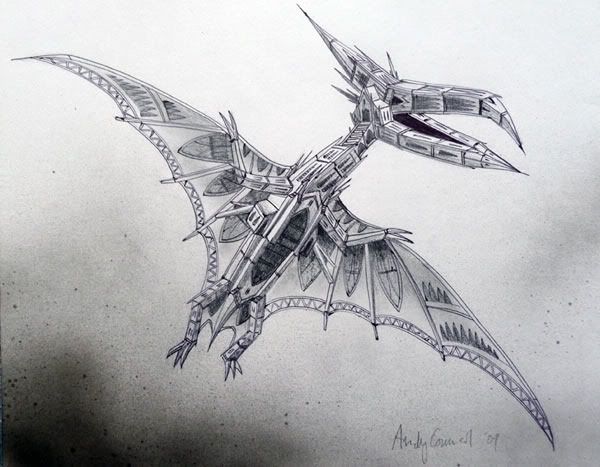 This winged dino beastie will be one of a few works of mine in a group art show organised by Friend & Co at the Spotted Cow pub in Bedmo, Bristol on 11th june.
It's in the garden so is slightly dependent on the British weather, but here's hoping for sunshine! It starts at 6pm and will run until it gets dark! There'll be original work and prints from all of the artists who have worked with Friend & Co since the opening of their shop in the autumn of 2008 and some who haven't (yet!)... The show will include: Acerone, Andy Council, China Mike, Eko, Faris Badwan, French, Inkie, Mr Jago, Mudwig, Paris, Pinky, Richt, Sainty, Sickboy, 45rpm... and more!
On the subject of Pterosaurs, I found this vid about a bloke who reckons he saw one once...could be a load of cobblers though.