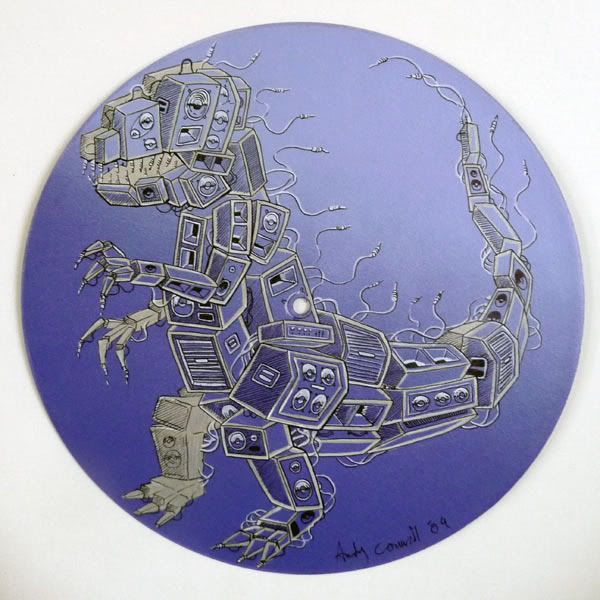 This is my piece for Off The Record - a charity auction selling records painted by Bristol artists to raise money for the Mind charity in conjunction with "Ear Watt, it's for charity, Mind" - a charity event that has been hosted at the Golden Lion pub on 2 previous occassions.
The first Off the Record event is planned for Sunday 28th June at the Golden Lion pub, Horfield, Bristol.
My piece is of a dino made up of speakers and done in silver white and black on a purple background. The colours remind me a bit of Milk Tray... I have also added a few speakers to the B side and to the sleeve also. Couldn't be bothered to stick photos up of those bits - go to the Lion if you want to see all of it!
Facebook Group
for Off The Record.