I'm finally back on ye olde blog. I've been so busy working on various different projects of late that I just couldn't be bothered to report on them all on here. So, now that I have a bit of time on my hands will report on all the things I have been doing. There is a fair backlog to get through and not sure I will be able to keep it in chronological order. I will kick off with some pics from the finished mural at Hotwells School...
The Hotwells Mural was on a beast of a wall and I was glad to have the help of FLX on one of my days working on it. Here's the main animals in the mural. There are other smaller ones in there also, but didn\t manage to get pics of them all or a joiner of the whole piece.
First up is the Chameleon...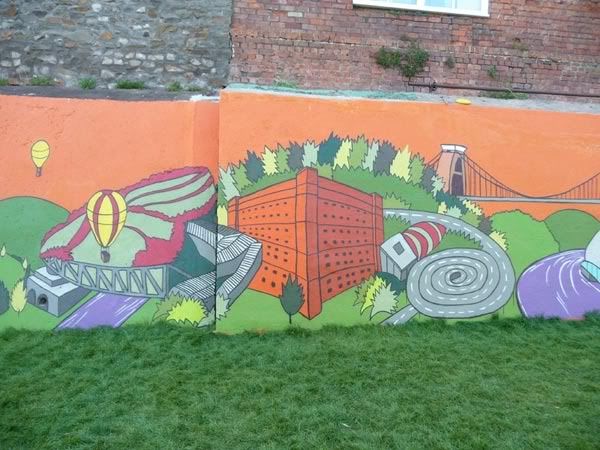 Then the Croc...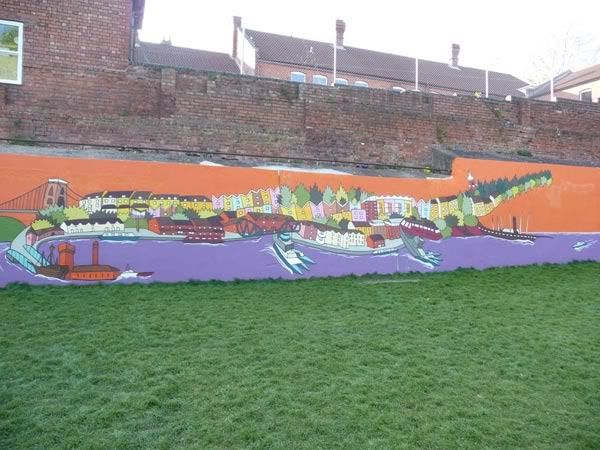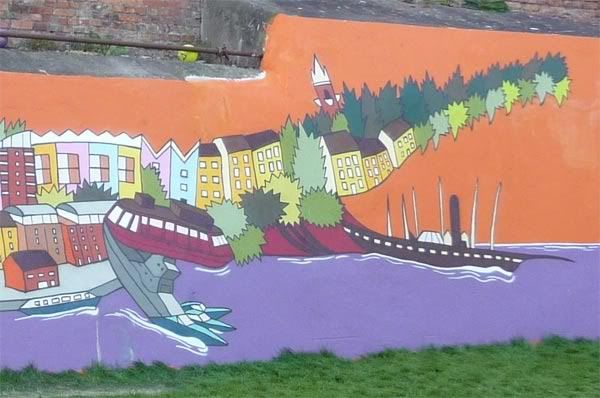 And finally the Cormorant...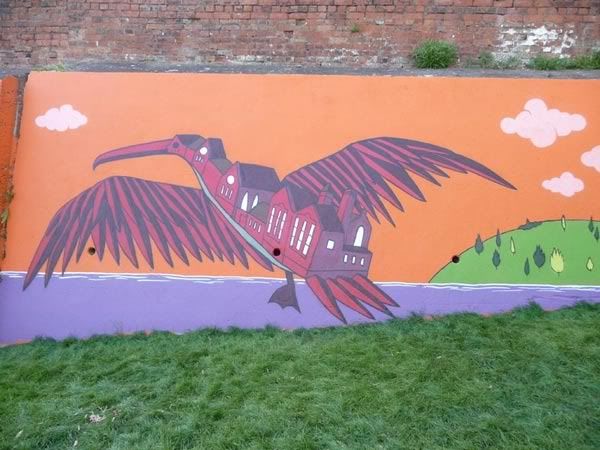 There was a lovely party arranged to celebrate the mural with orange coloured drinks and food. I had to cut a ribbon! The Evening Post did a feature on it that was pretty good I thought and the photo of me wasnt all that bad either. I don't really like having my photo taken.